This is the first in what we hope will be a series of stories from past and current sex workers reflecting on whatever aspects of their own stories they care to write about. Thank you, Connie, for starting us off!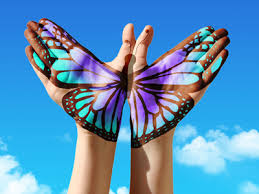 Connie is coming out. No, not like that. She is coming out about her former life as a sex worker dating back almost 30 years. Her intention is simple: To speak from the safe side of history and free up similar voices.
Connie's story is one of many thousands, each as unique as the individuals they belong to. With the differences and parallels of each story, the complex picture of sex work becomes clearer. It's from a different era – no emailing, texting, cell phones or social media needed in 1989 for indoor sex work. In those days, Connie just placed a simple ad in a local newspaper for men to respond to.
She remembers the process so clearly: Retrieving letters from her rented mailbox, Connie opens the notes from men she has never met, following the cursive handwriting, judging the content and intent. Some of the notes trigger her "safety senses" and she tosses them without a thought.
Holding the letters that pass her first screening, Connie walks down the block to a pay phone to call each man. She tries to decipher everything she can about the man as they speak – his breath, his voice, his speech, his vocabulary. When they meet, the decoding continues. How does he dress, what shoes is he wearing, how's his hair, is he wearing a belt? All the while she scans him. Her smile is infectious and he is too distracted by her waist-long hair and exotic looks. Most men guess she is Italian or South American. She tells them French. It's 1989 – she never self-identifies as Aboriginal.
Counted among the handful of clients over her two-year work period were a neurosurgeon, a retired businessman with a rather particular foot fetish, an accountant and a foreign diplomat. In public, the men needed a companion who was conservative. Behind closed doors – well, that was as varied as the men themselves. She had to be intuitive, empathetic and sympathetic.
When asked how she set the rate, she pauses. She can't recall. Payment never passed as cash between hands, but rather an envelope left by the bedside to help with a car loan, daycare, rent. These engagements were real relationships, albeit only to the men. From Connie's point of view, were it not for the financial assistance, there would not have been a relationship with any of them. She had aged out of permanent foster care as a child without any supports, education or employment skills, and had a family to support. Sex work was part of a path, not a destination.
Her first paid gig was with her father, who offered her $20. She refused, but at age 8 there was no option. Sexualized violence taught her cautiousness and agility as part of her survival strategies. These traits remain intact, and likely protected her in sex work. Once she secured an education, though, she was quick to leave the work behind. She found her passion in Aboriginal Rights and Title, and the age-old injustices tied to the land claims struggle. She found acceptance and safety in the Aboriginal communities, learning cultural protocols from those around her.
But those protocols do not translate smoothly to the non-native world. Deciphering what is normal is a continuous stress. She is on a new learning curve, taking cues from non-Aboriginals around her. She hopes that her story will encourage others to share freely about theirs.
https://www.safersexwork.ca/wp-content/uploads/2022/11/peers_logo-A_horiz_red-1-300x71.png
0
0
Jody Paterson
https://www.safersexwork.ca/wp-content/uploads/2022/11/peers_logo-A_horiz_red-1-300x71.png
Jody Paterson
2016-01-27 10:03:34
2016-01-27 10:04:38
#SexWork Stories: Connie