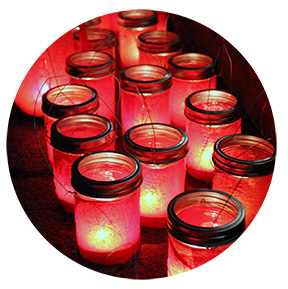 Peers Victoria Resources Society was formed in 1995 after a group of women met through their involvement in the Downtown Women's Project (and later Sandy Merriman House). Jannit Rabinovitch, one of the co-founders, was a community organizer who had spearheaded many innovative women's services in the region.
Barb Smith, another co-founder, had been in the sex industry and recognized the need for sex worker specific services in Victoria. Barb had connections to others who would become Peers' founding members. At its inception, Peers was originally conceived as "Prostitutes Anonymous" and was a loosely organized group supporting women wishing to leave the sex industry. As new members came on, some questioned how the organization was modelled on a 12-step substance recovery model.
As the original members connected with more people in the sex industry the title, "Prostitutes Empowerment Education and Resource Society" became the official name of the organization. This title captured the organizations commitment to support women in the sex industry as well as those who wished to leave.
In 2009, the organization changed its name to Peers Victoria Resources Society recognizing that the language surrounding the sex industry had changed substantially over the years and the term "prostitute" was no longer appropriate in the title. While women have historically made up the majority of the clients served by Peers, our organization has always served men and trans people working in the sex industry (albeit in small numbers).
In the early 2000s, Peers had specific funds for a men's program which was successful. The service needs of men and trans people in the industry has remained a consistent interest among those within the organization even if it is recognized that it is hard to have a full range of gender diverse services under the roof of one small organization.
For more on the history of Peers please refer to the resources on our Sex Work 101 page.